Motivational Fitness Classes
Monday
Spinning: 5:30pm - 6:30pm
Circuit: 6:30pm - 7:00pm
Tuesday
Wednesday
Spinning: 5:30pm - 6:30pm
Ab Fab: 6:30pm - 7:00pm
Thursday
Friday
Spinning: 7:00am - 8:00am
Saturday
Intro to Spinning: 7:00am - 7:30am
Spinning: 7:30am - 8:30am
Circuit: 8:30am - 9:00am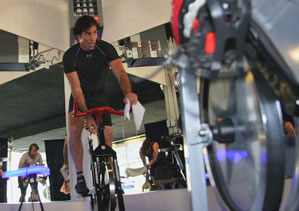 Spinning
Mon & Wed: 5:30pm | Fri: 7:00am | Sat: 7:30am
Please contact us in advance to reserve your place
Spinning class is a 50-minute stationary-cycling odyssey – hill climbs, downhills and intervals on uniquely-designed bikes – all set to music, and concluding with a 10-minute relaxing warm-down stretch. This class guarantees a safe, great cardiovascular workout no matter what your fitness level!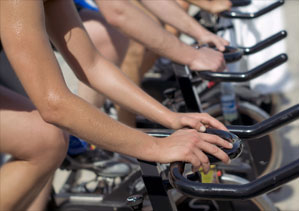 Intro to Spinning
Sat: 7:00am
Please contact us in advance to reserve your place
Designed to accommodate those who are new to Spinning, with emphasis on bike fit and proper pedaling technique. (See Spinning description above.)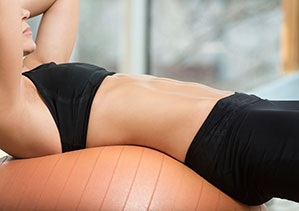 Ab Fab
Wednesday: 6:30pm
Drop in welcome
Ab Fab class focuses on the abdominals, providing a comprehensive workout aimed at muffin-top transformation and washboard maintenance.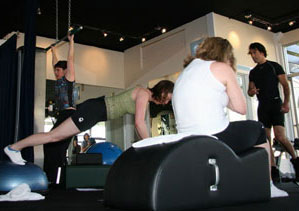 Circuit
Mon: 6:30pm | Fri: 8:00am | Sat: 8:30am
Drop in welcome
This 30-minute class combines challenging upper body, lower body, and abdominal toning exercises, set up in a circuit format.